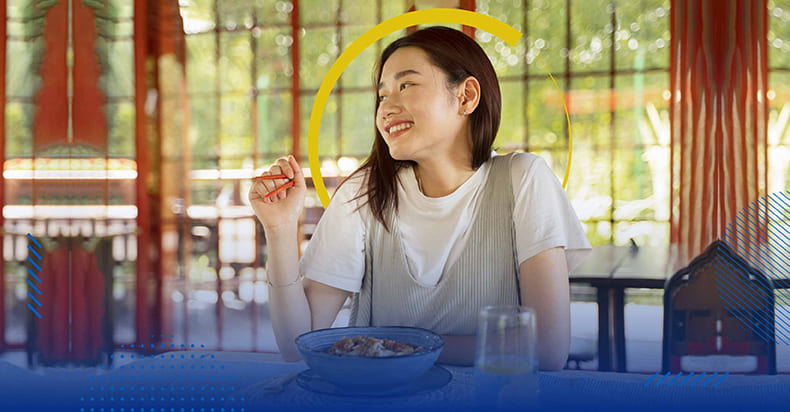 Indonesian F&B retail competition has changed quite significantly in recent years. More local players are arising due to lower market barriers as delivery platforms i.e. Grab food and Go food enable anyone to open F&B outlets, especially through delivery orders.
In addition, more international F&B chains are targeting the Indonesian market as their retail destination due to a lucrative market.
These all have put more pressure on our client as a local outlet chain. Additionally, the recent pandemic outbreak has been slowing down the business and consumers rely heavily on the delivery services where not many companies are ready with this new trend.
Digital Membership Program with Tada
As the largest F&B chain restaurant in the country, our client has already had massive members from all outlets in Indonesia. And to stay relevant and drive more sales even during the pandemic, our client try to embrace the new innovation & technology to continuously connected and engaged with their customers.
Before collaborate with Tada, the brand used to utilize the common loyalty system through physical cards before the pandemic. Then, they switched to a digital loyalty system to adjust to the pandemic situation. The target audiences for the loyalty programs are Indonesian F&B consumers coming from both new and existing customers.
However as the program had minimal integrations and features, it barely catered to the consumers' need for alternative delivery platforms and it did not bring significant value in terms of the business side. So they were looking for a new platform/technology to help them elevate their existing loyalty programs.
Fortunately, Tada, as the most trusted and preferred loyalty & rewards solutions in Indonesia came into the picture and provided the brand with a digital membership program loaded with online delivery option for their in-house delivery.
With our technology, their loyalty program is now able to captures loyalty point from omnichannel purchases that happens in the outlet for dint-in and take away or digitally through delivery order via their loyalty app. The app includes earn and burn mechanism, online order and interesting rewards catalog with the brand's menu to choose either for dine in or online delivery.
The game-changing solutions from Tada allow the brand to reward every purchase with loyalty point, have their own delivery service for online order, track number of orders made from online order and dine-in, as well as provide a more convenient way for their members to monitor and redeem their points all from their loyalty app.
The Results in Numbers
The Indonesia's largest F&B chain restaurant beneficial collaboration with Tada has helped the brand to grow its customer base to even larger number and increase their in-app delivery order.
The program results a positive impact on revenue with transaction value average 31% increase by monthly
Monthly increases on number of customers with more than 65% of the members are repeat buyers
Higher average spending per customer
More than 17.000 online delivery order in 2021
Request our demo now to find out more about how Tada helped the brand to change its game and how our solutions can be just as game-changing to your business.