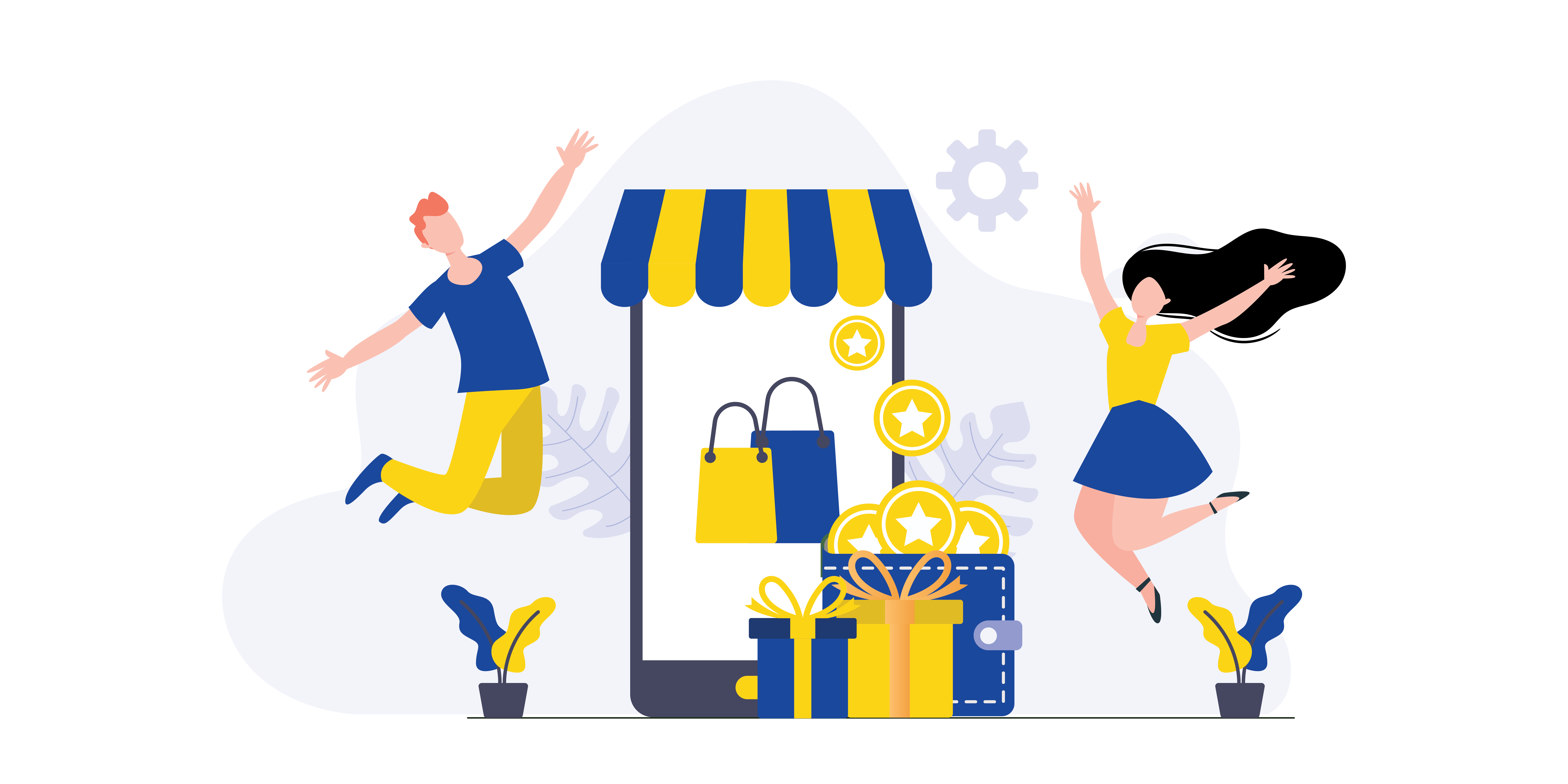 The Indonesian market for customer loyalty program is growing, and so is the spread of customer loyalty apps.
With everyone constantly finding ways to outdo each other in terms of the best customer loyalty programs, finding new customers becomes even harder than having to retain one.
Interesting Statistics About Loyalty Program
68% of millennials indicate that they need a loyalty program to keep buying a brand. (Smallbizgenius)
New customer cost acquisition is 5 times more expensive than retention. (Forbes)
54% of consumers do repeat business with a company that offers loyalty points. (DevTeam.Space)

75% of consumers will like a brand if it has its own loyalty program. (KPMG)

More than 70% of consumers tend to recommend a brand to their circle if the brand has a loyalty program. (bond)
Top 5 Customer Loyalty Apps
Technological developments can make it easier for you to run loyalty programs more effectively and efficiently. So it's not uncommon if many companies use platform from third parties to entrust loyalty programs to their customers and employees.
Tada, as one of the best customer loyalty platforms in Indonesia, has been trusted by various big companies to create and run their brands' loyalty program.
Here, we have listed down 5 brands that are working with Tada to retain their customers better through loyalty apps.
1. Bakmi GM
As one of the largest F&B outlets in Indonesia with around 30 outlets throughout Indonesia, Bakmi GM entrusts Tada as a partner in running loyalty program for their customers.
Tada provides white label app solution to Bakmi GM so that they have their own loyalty app that can be downloaded for free on the Play Store and App Store. You can download the app and register as a member of this loyalty program to get lots of special benefits.
From welcome points to special price for the menu. You can also order the menu directly from the application and have it delivered with Bakmi GM's own delivery service or through Gojek or Grab.
2. Suntory Garuda
As one of the leading packaged beverage companies in Indonesia, Suntory Garuda also collaborates with Tada to run a loyalty program for their distribution partners.
Tada also provides white label app solution to Suntory Garuda to create a specific app for their channel partners. Their members can order Suntory products directly from the app and earn the points for it.
These points can be redeemed for various attractive rewards; from e-vouchers, e-wallet balances, to various physical items in the Tada's catalog; ANTAM's gold bars to LED TVs. The procurement is handled directly by Tada, too.
3. Mitra AQUA
To engage and maintain good relationships with their channel partners, AQUA Danone collaborate with Tada to create a loyalty app specifically for their partners in selling AQUA gallons.
This loyalty app allows the members to see their targets and achievements. They can also see how many points they have been collected so far.
The members can easily make redemptions with various amazing reward options available in the Tada reward catalog.
4. Michelin
To reward their channel partners, Michelin collaborates with Tada to launch a loyalty application called TOMI & STS Point Rewards which can be downloaded for free on the Play Store and App Store.
This loyalty app allows Michelin' sales partners to collect points and redeem it for various rewards.
5. Kasoem
As one of the popular optical chains in Indonesia, Kasoem collaborates with Tada to create the Kasoem Plus customer loyalty application which can be downloaded for free on the Play Store and App Store.
This loyalty application was created to pamper loyal customers of Kasoem Vision Care and Kasoem Hearing Center with various benefits and privileges.
Their customers can also collect points from every purchase and redeem it for various attractive rewards from the catalog.
Conclusion
Customer loyalty programs go way beyond just providing rewards for customers. It is a tool that aims to create a lasting bond between the customer and the brand.

Here at Tada, we integrate modern technology with traditional loyalty platforms and create a unique robust loyalty platform that will keep your customers coming back to you.

From digital memberships/rewards, referral incentives to real-time analytics from our very own dashboard. Tada puts the nail in the coffin for one time customers, and opens up a door that increases customer retention rate, and lead them to choose your brand over and over again. Request our free demo now!