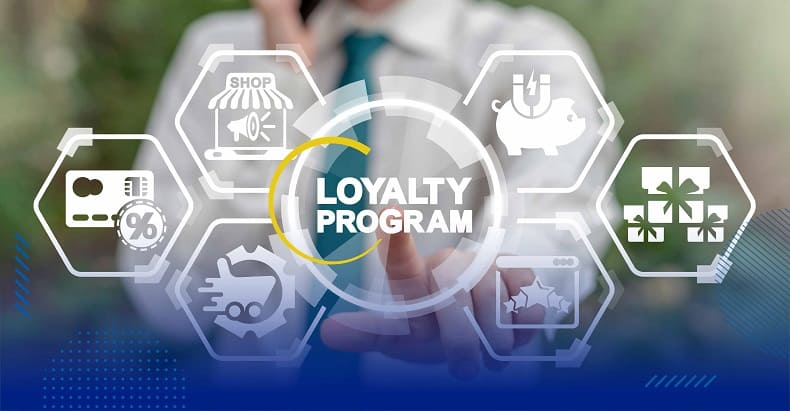 Whether you are running a customer-focused loyalty program or a B2B loyalty program for your channel partners or other business customers, there are certain common currencies used in loyalty programs that you might already be familiar with.
The history of loyalty currencies is rich and fascinating, starting from the use of checks and certificates as rewards for customer loyalty. With the passage of time, the evolution of these currencies has taken a captivating turn, introducing a wide array of innovative and unique forms of currencies.
What is loyalty currency?
A loyalty currency represents a promise offered by businesses to compensate members of a loyalty program through a reward in exchange for their preferred actions, such as by making purchases, referring friends or partners or engaging with the company in other ways. The reward is then redeemed as a form of recognition for their loyalty.
The concept of loyalty currencies has evolved, providing a flexible framework for businesses of different types and industries to reward their customers. The goal remains the same; to foster customer loyalty and encourage repeat business.
It's important to keep in mind that the term 'currency' used in the explanation of loyalty currency frameworks can be replaced with any alternative name; not only loyalty points.
The types of loyalty currency framework
Loyalty currencies come in a variety of models, each designed to meet the specific needs of a business or industry. These different types of loyalty currency models offer unique benefits and opportunities for businesses to reward and engage with their customers.
They allow companies to create flexible loyalty programs that can be tailored to the preferences of their customers and reward them for desired actions.
There are two main loyalty currency variations that exist in modern loyalty programs.
1. Traditional loyalty currency
Traditional loyalty currencies are rewards used in customer or B2B loyalty programs that can be easily translated into financial value and cater to a consumer's basic financial needs.
They are a simple yet effective way of rewarding customers for their loyalty and encouraging repeat purchases. These types of loyalty currencies are widely used in loyalty programs due to their ease of understanding and immediate appeal to customers.
Examples of traditional loyalty currencies include:
Physical / digital gift cards
Vouchers
Discounts
Cashback
Store credit
Gift certificates
Free products or services
Upgrade or exclusive access to products or services
Travel miles or hotel points
Product samples
Premium memberships
2. Alternative 'new' loyalty currency
Alternative or new loyalty currencies offer exceptional value by utilizing a company's existing assets, network, and value proposition to meet real human needs.
Rather than solely focusing on financial incentives, they target needs such as convenience, time, productivity, and recognition, thereby creating emotional connections with customers.
To encourage referral, subscription renewal, product trials, and brand loyalty, here are some examples of alternative currencies to use as rewards.
Personalized product offer based on purchase history
Ride / room upgrades
Fast shipping at zero cost
Priority meal service for airline
Music suggestions that based on the listening history
Priority exercise equipment bookings for fitness club
Fast lane for check in at the airport
Faster and more convenient checkout services
Are traditional cash-based loyalty rewards not effective?
Well, it' still working! Such rewards in the form of discounts, gift cards, cashback, or loyalty points are still widely used and remain successful for many loyalty programs.
However, in today's digital economy, companies have the opportunity to get creative with rewards and methods of fulfillment. Modern loyalty platforms offer the flexibility to customize reward units, so it may be worth exploring new options.
Examples of creative name for traditional loyalty currencies
As the most popular loyalty currencies at this moment, global brands have creatively named their loyalty currencies to make a strong first impression and attract customers to their programs.
Some of the notable loyalty currency names are as follow.
1. Starbuck's Star
The choice of "Stars" as Starbucks' loyalty currency name is a wise decision. As a global brand, they avoided naming it after a specific currency, ensuring it can be understood universally. 'Stars' also reinforcing the concept of a symbol for excellence and achievement.
2. Sephora's Beauty Pass
Sephora's loyalty currency, "Beauty Pass" reflects the idea of being rewarded for being a loyal customer and staying in the know about the latest beauty trends. This currency is inline with Sephora's brand positioning and their target markets.
3. Delta Airline's SkyMiles
Delta's loyalty currency, "SkyMiles," effectively conveys the value they offer in the competitive airline industry; the more points members earn, the further they can travel.
The advantages of using alternative currencies as rewards in loyalty programs
1. Enhanced product engagement
Alternative rewards such as feature upgrades or personalized product training can encourage customers to use your product more and keep your brand at the top of their minds.
Unlike cash rewards, which require customers to purchase more to redeem, alternative rewards keep them engaged.
2. Cost-saving
Although alternative currencies may not be entirely free, they eliminate the need for upfront material investments and can often be created from existing resources.
3. Give you a competitive edge
Traditional customer loyalty programs usually come with the assumption of discounts and cash rewards. Offering alternative rewards can help stand out and create positive emotions for customers, making your brand more memorable.
Companies that implement new loyalty currencies
Here are some brands that leveraging new currencies:
1. Amazon Go
For busy city dwellers, Amazon Go offers a valuable currency; time. This grocery shopping solution promises to save customers' time, making their shopping experience faster and more straightforward.
2. Hilton
Hilton Honors offers its customers the valuable currency of choice with features such as digital check-in, room selection, and extended checkout.
3. Delta Airlines
Delta airlines has adopted Clear, a biometric technology-based I.D. verification system and automated security screening process for their passengers.
Members of Delta's Sky Club who have Clear memberships are able to enjoy a more streamlined and hassle-free experience, using their fingerprints to access Delta Sky Club locations. This offers a valuable new loyalty currency of convenience.
Takeaways
Companies in the digital space are increasingly recognizing the importance of being creative and innovative in their loyalty program rewards, appealing to customers' emotions instead of just their money.
By offering alternative currencies as rewards, companies can make the most of their existing resources while adding value for customers, resulting in a mutually beneficial outcome.
It's important to remember that the purpose of a loyalty program is not to entice customers to use or recommend a product they don't like. Instead, it should encourage positive behavior from satisfied customers to drive brand growth and foster customer loyalty.