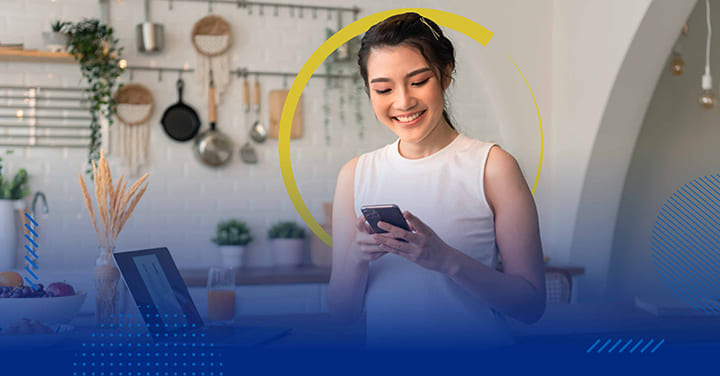 It is common knowledge that a gift can have a profound emotional impact on a person. Offering a gift may seem like a simple and voluntary gesture, it can create complex social bonds and an invitation to "reciprocate." In business, customers and prospects may reciprocate gifts they receive with loyalty to the brand and company.
A sales prospecting gift can go a long way when it comes to initiating conversations with your potential customers or clients. A study done in the UK shows that the majority of people believe that a gift is an expression of how special someone is and it's the thought that counts.
However, choosing and managing gifts for your prospects is not easy and definitely requires a lot of effort, especially if you don't know them personally and if it involves going to your company's procurement process.
In addition, you will also be faced with the dilemma of choosing between buying individual gifts, which can be costly and time-consuming, or choosing one gift for all your prospects, which is probably cheaper but impersonal.
Why is Sales Prospecting Gifts Important?
Gift-giving isn't just about showing appreciation; it's also about building better relationships with your prospects and making the sales process easier.
1. Increase the chance of building a special relationship
It is important to recognize that the other side of any sales process, whether it is B2C or B2B, is human with personal and professional interests and when you are trying to win potential customers, it is the little things that matter.
Giving thoughtful gifts can be one of the ways of connecting with your potential customers or clients and improving the personal and professional relationship.
2. Greater feelings of recognition and appreciation
Recognition and appreciation through thoughtful and personalized gifts can create the feelings of recognition and appreciation.
Your prospects will likely to feel recognized as a person and appreciated as a professional. These feelings will later develop into a sense of connection and reciprocate into a willingness to start a business relationship.
Best Practices for Sales Prospecting Gifts
When you decide to give gifts to your prospects, you will undoubtedly wonder: what is the perfect gift to make them feel appreciated and how can effectively we manage them?
Giving gifts to prospects is not as easy as you might think. A too personal gift can be considered unprofessional, while a too generic gift can be viewed as a formality that can make your prospects feel less cared for, which is certainly not the impression you want to give to them.
So, keep the following factors in mind when preparing gifts for prospects.
1. Consider the budget
It is most important to decide the budget in advance to prevent unexpected expenses.
You can start with the total number of prospects who will receive gifts and settle the amount spent per person. After the budgeting is complete, you can start planning what gifts to give.
2. Plan ahead
Careful planning can make gift-giving easier. This plan includes a research among prospects of what gifts they desire. It is essential to do so, so that the gifts the company provides are practical and can increase their level of acceptance.
In addition, if the company wants to give a special gift by putting their logo on the item, consider the time required to prepare them. With careful planning, companies can avoid last-minute hassles.
3. Decide whether to give personalized gifts or bulk gifts for everyone
It would be best to be careful in choosing sales prospecting gifts. You can't make it too personal or too general to avoid misunderstanding.
Understanding your prospects better will enable you to find out what gifts would be valuable and relevant for them.
4. Use digital gifting platform
If your company doesn't have much time to define the gifts and vendor, taking advantage of a digital gifting platform could be the best idea.
Gifting platforms don't just take care of packaging and shipping. Gifting platforms typically offer end-to-end services to reduce your workload from procurement to delivery and report.
Gift Ideas That Prospects Will Love at Any Occasion
Corporate gifts are one of the ways to begin and maintain a relationship with your prospects and show appreciation for their interests in your company.
However, it isn't easy to make a list of gifts to give to them. For that, we have prepared some practical ideas for you.
1. Shopping e-voucher
This kind of gift offers high flexibility because it allows the recipient to use it to purchase things that they need when they need them. Having curated merchants will also enable you to tailor the gifts to suit the recipient's characteristics.
2. F&B e-voucher
From millennial and Gen Z employees who like to visit coffee shops to baby boomers who often invite their families to eat at their favorite family restaurants on the weekends; people of all ages highly prefer F & B e-vouchers.
3. Hospitality e-voucher
There's nothing more enjoyable than a vacation paid for by someone else. Maybe giving hospitality e-vouchers was never considered as sales prospecting gifts in the past.
But now, people are happy to receive spa vouchers, or staycation vouchers at hotels, even for one night. With the rise of awareness about mental health, people's preferences have now begun to shift.
4. Healthcare e-voucher
Even though health services have become part of the employee benefits, companies can make special modifications to make it a thoughtful gift for prospects.
For example, you can offer e-vouchers for health services that are not covered by insurance, such as telehealth consultation or gym/yoga vouchers. This kind of gift also shows that the company cares about people's wellbeing.
5. E-wallet balance
With the proliferation of digital payments, the demand for e-wallet balance is high. People who use online transportation modes every day or often do online transactions will be significantly helped by this gift. Your prospects can use this gift directly for any transactions and purchases, too.
6. Gift card
You can also opt to give physical vouchers, too. But keep in mind to choose gift cards that are accepted by many merchants, so that your prospects won't have any difficulty in using them later.
7. Hampers
Sending hampers has become quite popular lately and is considered a thoughtful and personal act; your company can put your logo or simple thank you card at the hamper items or package.
Corporate Gifting Made Easy with Tada Gifting Platform
If navigating this gift-giving complexity is stressful for you, better alternatives are available. You can use a gifting platform like Tada Gifting to create and send more thoughtful gifts to your most valuable stakeholders.
Tada has helped many companies to show appreciation and manage relationships through a progressive and efficient gift-giving experience designed specifically for companies and professionals.
With a wide range of rewards selection, ranging from various gift cards and e-vouchers, physical goods such as electronics to gadgets, to e-wallet balances, your prospects will be pampered with a large selection of gifts that can be tailored to their needs. In addition, Tada can also help in the procurement process to shipping and tracking should you need the gifts to be sent to your prospects' homes.
Request our free demo now to learn how game-changing solutions from Tada have helped hundreds of companies to prepare the best gifts for their prospects, clients, customers, channel partners and employees.