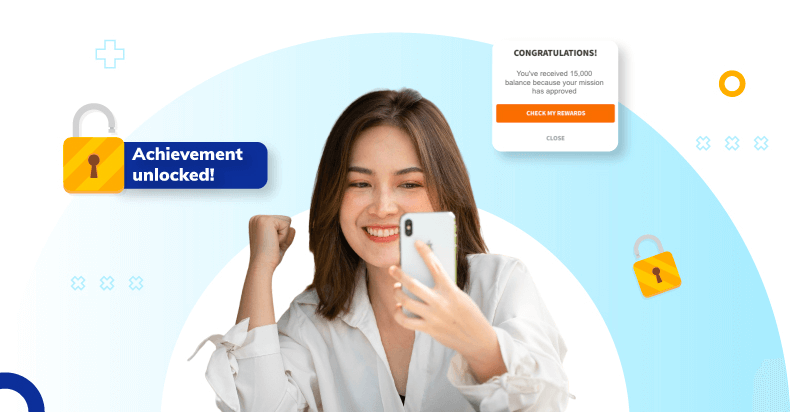 Sales channels or distribution channels are one of important keys to success for any business that relies on it. With them on your distribution line, you'll be able to maximize the profit and grow your business more sustainably.
However, it depends on the relationship you build and the support that you offer to make them effectively practice sales enablement.
Building relationships and encouraging better engagement with your sales channel will ensure the continuity of your distribution process. As they will make sure your products reach the end customers in a timely manner, it is fair to maintain the flow with rewards and incentive programs.
To make your rewards program successful in building relationships with your channel as well as increasing the transactions, you need to address their pain point when joining the program. Oftentimes they can't see how many purchases they need to make to achieve the target or how many reward points they have. And once they get points per transaction with your business, the reward items are limited and not up to their needs.
If your current rewards program doesn't solve those paint points, it is time to find another platform. Take Tada for example.
Target & Achievement Feature from Tada
With Tada platform, you'll be able to increase the engagement as well as transaction with your sales channel with our feature called 'Target & Achievement'. This feature allows you to set target and achievement for your sales channel with interesting rewards per successful achievement.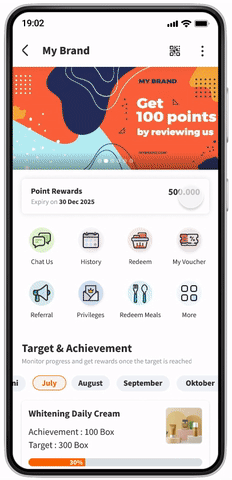 There are many benefits you can get from this feature, such as:
Encourage your channel to achieve their target because they can track their progress right from their own smartphone
Transparent point distribution with wide variety of rewards item to choose from
Better engage your channel
Increase your brand awareness
Increase selling-in, as well as volume
Encourage your channel to be consistent at selling your products in exchange for reward points
Easily track & analyze your channel performance & engagement
What's In for the Sales Channel?
For every successful achievement, sales channel will get reward points that can be redeemed on Tada's extensive rewards catalog with:
Over 20+ categories of redemption options, such as, digital vouchers, physical items, e-wallet, and many more!
Total 1000+ items are available
The good news is Tada will handle the shipping, stocks and the procurement of the reward products, so you can just relax and focus on making your business more successful and sustainable.
How to Setup Target & Achievement Feature?
You can activate this feature from the dashboard to start engaging your sales channel partners. You can make it either for monthly, quarterly or yearly targets based on your own data.
We support these 3 types of target & achievement:
Total Transaction; the total transaction that the distribution channel has made from all items.
SKU Purchase Amount; the total transaction for a specific item.
SKU Purchase Quantity; the total number of a specific item purchased by the agent.
If you have any questions about this feature, do not hesitate to contact your respective CR or contact our customer loyalty team.
And If you are looking for the best rewards and incentive program for your distributors, sales team, retailers, dealers and others, Tada offers you end to end loyalty & rewards solutions for any needs. Request our demo now to find out more about how can we help your business stay sustainable.