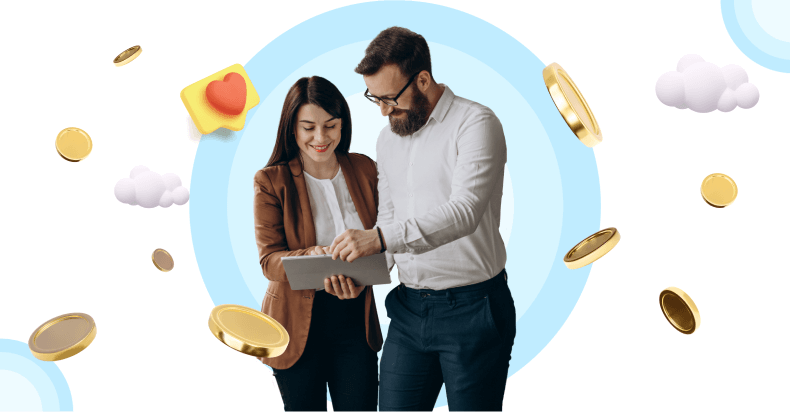 Today's customers are often fickle because their attention is scattered here and there due to modern advertising, like retargeting. The internet and social media also make it easier for them to learn about other products or services from your competitors within a few clicks.
If they can like your product in a matter of time, they can also switch that speed to your competitor and completely forget yours. So it is no wonder if building customer loyalty and retaining them is getting difficult.
If you think trying to win back customers who have lost is a waste of time and money, think again.
In fact, according to the Client WinBack Benchmark Study, 26% of lost customers return with a win back campaign with double customer lifetime value.
Let's learn more about the best strategies to win customers back here!
What is A Customer Win-back Strategy?
A customer win-back strategy is a marketing program that focuses on re-engaging lost customers by offering them rewards, incentives or special offers to encourage them to be active customers again.
This program can be used to re-engage with first time customers who haven't made the second purchase, potential customers who abandoned their cart and even win back customers who have canceled paid subscriptions in the past.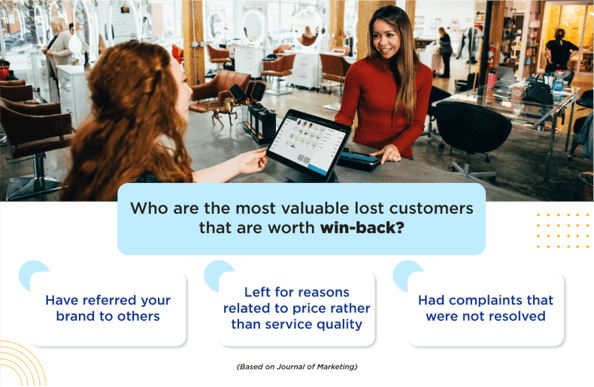 The right customer win-back strategy can improve your customer lifetime value as well as your revenue. While it can be difficult to run the right strategy to win the lapsed customers, it is worth the effort and cheaper too that acquiring new customers.
According to eConsultancy, 82% of business leaders agree that customer retention is cheaper than customer acquisition. This means that re-engaging a lost customer can definitely be beneficial for business sustainability.
It is advisable to make an effort to your best 'lost customers' with previous high lifetime value and have made some contribution to your company. Based on Journal of Marketing, the most valuable lost customers that worth to win-back are those who:
Have referred your brand to others
Left for reasons related to price rather than service quality
Had complaints that were not resolved / badly handled
Customer Win-Back Strategies That Work
If you are trying to stop your churn and get back people who bought your products or services months ago but never came back, let's take a look at these customer win-back strategies here.
1. Give them special offers
The most common ways that businesses did to win back their lost customers are with giving them lots of special offers; from discounts, cashback, free gifts and many more. Although this option can be costly, it's always a good option.
Rather than just give discounts, try to personalize the offer to match their interest and also spending habits. You can also insert personalized messages to tell the customers that you're still here and missing them. Try putting the time limit for voucher usage to make your offer look more tempting.
2. Use retargeting ads
Bring your dormant customers to your website or social media with retargeting ads. Based on their purchase history, you can try to tailor the ads just for them. The ad will look more tempting when you do this kind of personalization.
You can also add exclusive offers or promotions just for the returning customers to entice them to back to your business.
3. Invite them to your loyalty program
If you have lists of inactive customers who hadn't joined your loyalty program before, you might want to send them an email to inform them about your program and invite them with a special gimmick to join the loyalty program.
Send them an invitation, plus extra benefits that's too good to ignore. You can explain more about your loyalty program and give them extra points if they sign up. If you don't have a loyalty program running at the moment, you can contact Tada to help you make a successful loyalty program to retain your customers.
4. Ask for feedback and take action
Feedback is always important for all companies to continue improving and also growing. You can send email to your lapsed customers asking for their feedback on your services or products.
Once you've gathered their feedback, it is important to show them that their feedback is valuable for your business. And don't forget to make any changes or improvements based on what they said in the feedback. When you're done fixing it, you can send them a thank you email with a message that you've taken extra measures to act on their feedback.
This was, you are half way from rekindling a relationship with them by rebuilding trust. Make them feel appreciated to make them visit your store or website again.
5. Send personalized product updates
Bad experience with a product or service can be the reason why customers leave your brand. They might have sent any request for a certain feature or flavor (for example), but don't get a satisfactory reply.
You can collect customer support tickets, feedback or complaints from your team, complete the request (if it's beneficial for business in the long run) and send those tickets an update about the feature they were looking for before or improvement in your product's flavor.
Conclusion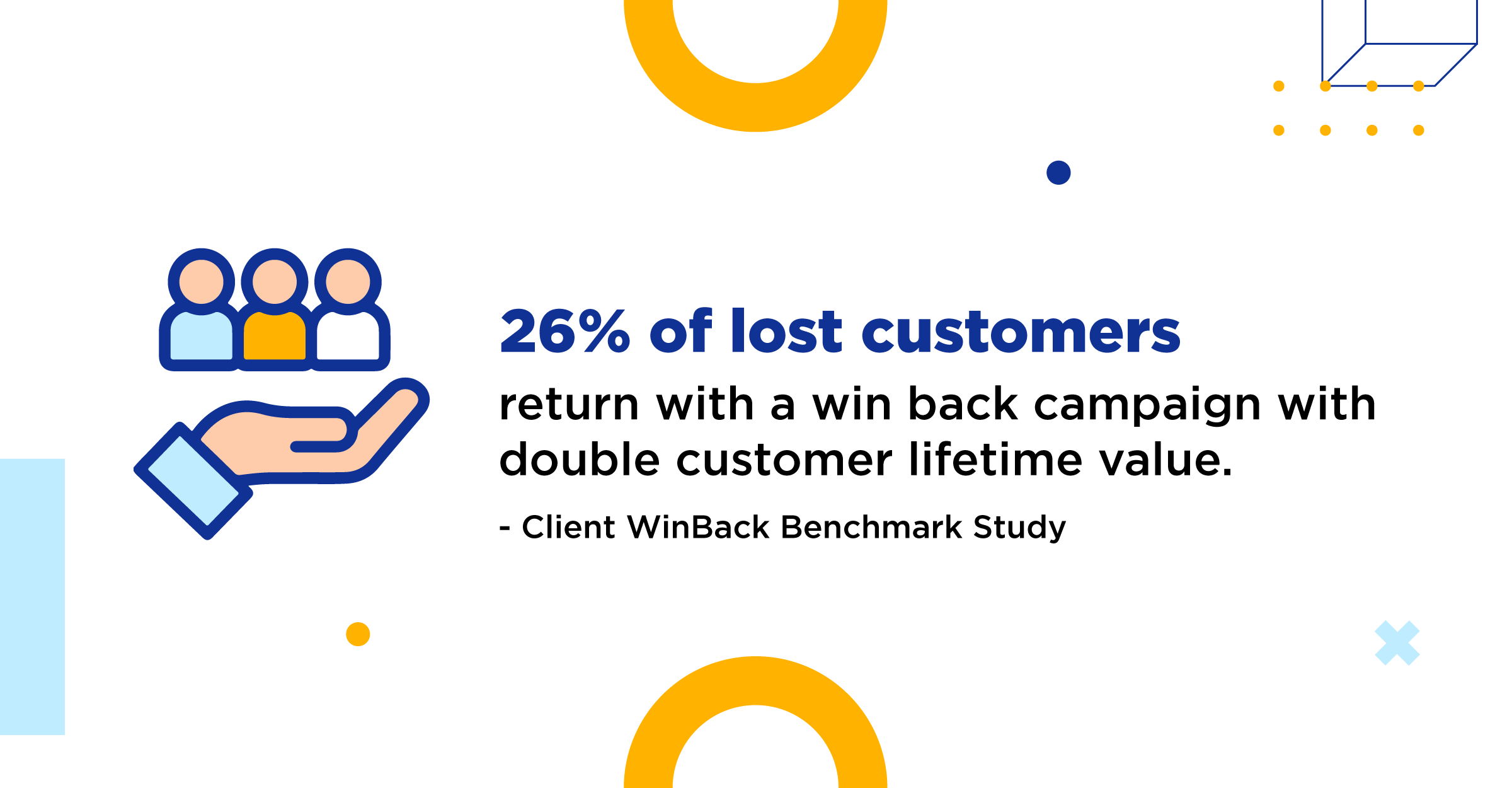 Acquiring new customers are important for any business, but retaining your existing customers are equally important, too. Don't take a second chance to win back your lapsed customers. You can utilize their data to make a personalized win-back strategy to re-engage them.
Having a solid loyalty program can be a great help too! You can attract lost customers as well as new customers with a program that incentivizes them for any purchase and certain actions.
You can contact Tada to start making a loyalty program that is unique to your business. Our technology can be seamlessly integrated to your current web or app. You can also opt for a new white label app/web, too. Request our free demo now.