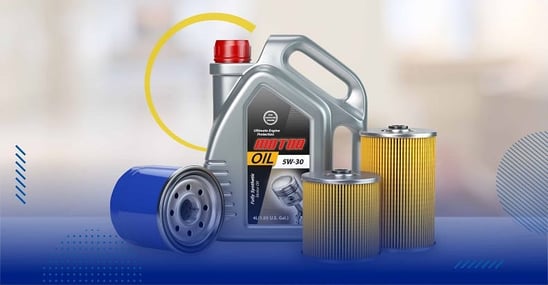 The automotive lubricant market in Indonesia is one of the most competitive markets in the country with prominent local and international brands vying for a share.
The market plays a crucial role in the Indonesian economy as the use of lubricants is essential for the smooth functioning of vehicles, a basic necessity for a population of over 275 million people as of Q2 2022.
According to industry reports from Mordor Intelligence, the Indonesia lubricants market stood at 879.84 million liters in 2021 and is projected to register a CAGR of 4.64% to reach 1.10 billion liters in 2026. This number makes Indonesia as the largest lubricant consumer in the ASEAN.
The automotive lubricant segment has demonstrated positive growth year-over-year, however, with the intense competition in the market, lubricant manufacturers must enhance their distribution approach to ensure their products are readily accessible throughout Indonesia and meet the needs of customers.
Revolutionizing Channel Partner Loyalty with Tada
As a leader in the industry, this particular brand already has thousands of dealers and retailers across the country to distribute their automotive lubricants to the end customers.
However, the presence of numerous competitors and counterfeit products in the market presents a challenge in terms of motivating their numerous distribution partners, such as workshop owners and mechanics, to prioritize their products over others.
The brand recognized the importance of motivating its channel partners, who promote and sell their products to customers, in order to maintain their position in a key growth market and drive sales growth.
Before partnering with Tada, the brand had two separate loyalty apps - one for workshop owners with transactions and order tracking capabilities, and another for mechanics to earn points by scanning bottle caps. However, the apps lacked diversity in rewards, making it difficult to attract and retain the partners.
Tada stepped in to revolutionize the brand's loyalty program by integrating its extensive reward catalog and providing an end-to-end reward procurement service. This allowed the brand to offer its partners a wider selection of over 1,000 unique and enticing rewards, motivating them to engage with the program.
Tada's game-changing solution transformed the brand's loyalty and incentive program, making it more engaging and rewarding for its hardworking partners.
The Results in Numbers
The automotive lubricant manufacturer beneficial collaboration with Tada generates successful results that reflect on number of reward redemption and various rewards categories chosen.
Value and number of transaction redemptions were increasing from the program rolled out until the recent period.
In the period of January–June 2021, regardless of the item type, the total item redeemed was 14,203 items and dominated by "physical voucher" category. The surge happened during early of 2022 and reached to more than 6 thousand redemptions. This suggests that the availability of enticing rewards motivates channel partners to sell the brand's products with greater enthusiasm, as they aim to earn points and receive the desired prizes.
Request our demo now to find out more about how Tada helped this brand to change their loyalty & incentive game and how our solutions can be just as game-changing to your business.