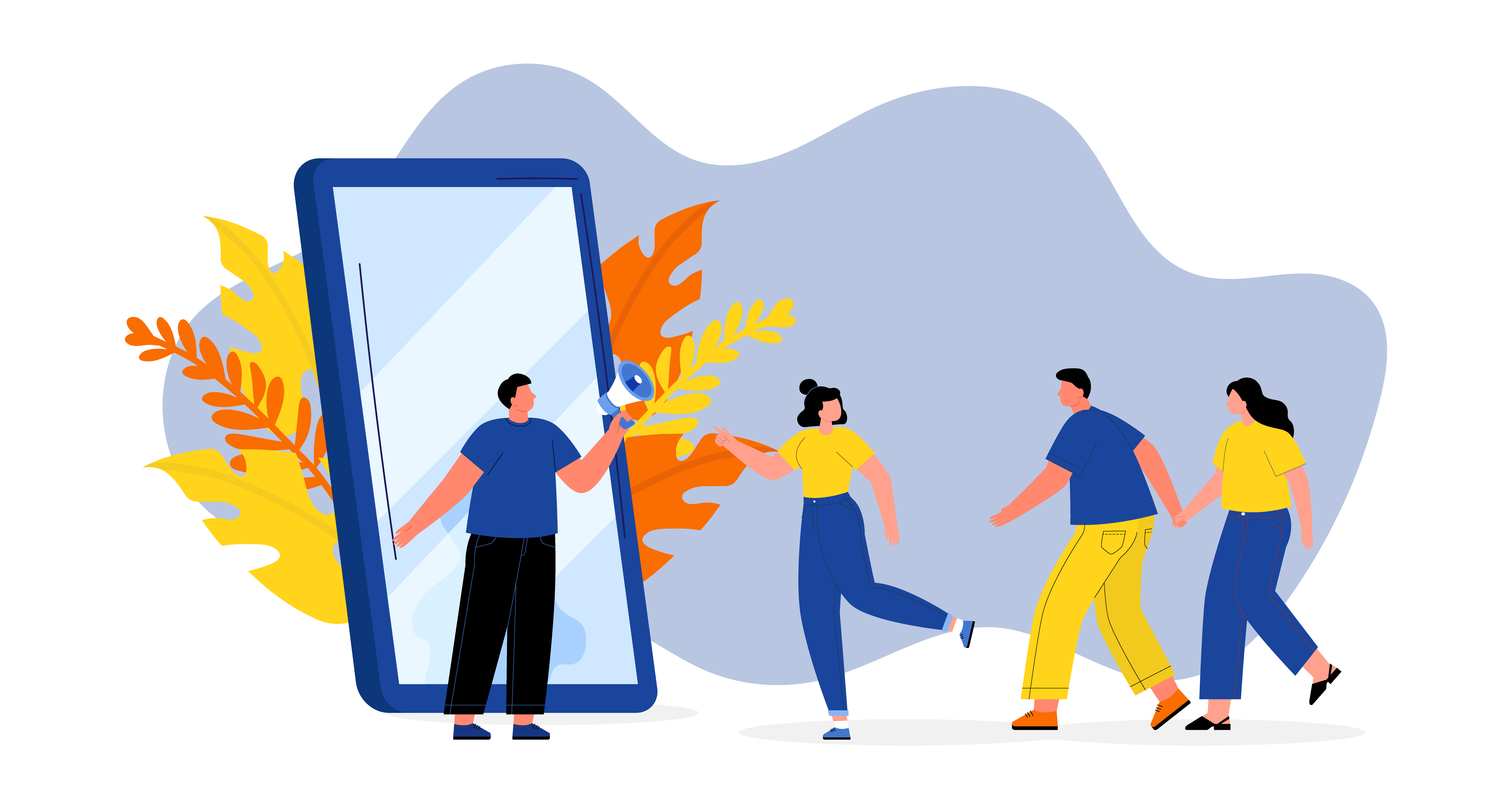 A referral platform is a platform where businesses can gain more word-of-mouth marketing from their existing customer base. It is a highly effective marketing strategy, where the main motivation for the referrers is trust and satisfaction towards the products or services.
What are the Benefits of Having Your Own Referral System?
You might be wondering, what's so great about referrals anyway?
According to a research by Nielsen, referrals are the most trusted form of advertising. This makes sense because the credibility and accountability of referral is extremely high and therefore it is highly effective. Moreover, having your own referral platform helps you generate highly qualified leads that are more likely to result in sales.
That's not all. According to Harvard Business Review, customers obtained through referrals are both more valuable and loyal than others!
Why do You Need a Referral Platform?
Although the benefits of referral look very promising, there are a few challenges that come with it. For one, although your products or services are exceptional, satisfied customers might not always remember to spread the word about your business to a friend, family member, or colleague. If no one asks, they might never tell.
Actually, only 29% of satisfied customers actually put in the effort to be referrers. Even within those 29%, the process is very hard to track because it relies so much on personal communication and usually happens within a small group of people. Thus comes the need to have a referral platform with a proper and well thought of system set up to cater to a referral app or referral software.
Having your own referral platform can help you increase that percentage of customers who are willing to be your referrers. Simply do this by setting your referral platform to give benefits.
Also, a referral platform helps you to recognize the moment our customers advocate your brand without fail and reward them in an instant, so that they are motivated to do it again in the future. Therefore, incentives in a referral app or software should ideally be backed by technology to automate the process and steer instant gratification from the customers.
How to Make Your Referral Platform More Effective?
1. Make the process simple and seamless
Design and user experience need to be a priority in creating an effective referral platform. Your referral app must be easy to use and crystal clear in how it works and the benefits your customers can get. Make sure the sign-up process and rewards delivery are seamless for your customers to enjoy.
2. Pick an attractive and affordable reward
Referral rewards completely vary from business to business. Always consider your margins when picking the best reward for your referral platform.
For example, Dropbox offers referral rewards in the form of extra online storage space, and Tesla offers branded experiences and contest entries. Some other brands might choose to give promotional items.
It is also useful to have a powerful analytics dashboard that can help you learn what your customers like the most, which can be utilized as attractive rewards to motivate them into being your referrers!
3. Spread the word about your referral platform
When your referral system is up and running, make sure all your customers know about it! All the key touch-points that customers have with your business should display information about your referral platform.
This means your customer-facing staff also needs to be trained on how to promote the program. Harness the power of social media and spread the word to a wider audience too!
You also need to keep members engaged. Look for opportunities to send out additional reminders about your referral program, whether it's through emails or push notifications. You can also choose to run occasional promotions to offer additional incentives for referrers.
4. Measure and adjust
What makes a referral platform so helpful is that you can now measure what used to be organic word-of-mouth marketing. You obtain useful data to learn about the program's performance, providing opportunities to fine-tune certain elements of the referral system and improve your conversion rates.
With a powerful analytics dashboard, you can find out how effective your referral platform has been in bringing in new members by giving real numbers of how many new members have signed up, how many members are your most active referrers, and so much more!
An effective referral platform is the key to pushing your satisfied customers to be your advocates. If your business is looking to start a referral platform to improve your customer acquisition and customer retention, look no further because we are more than happy to help. Request our demo and start your journey with us today!