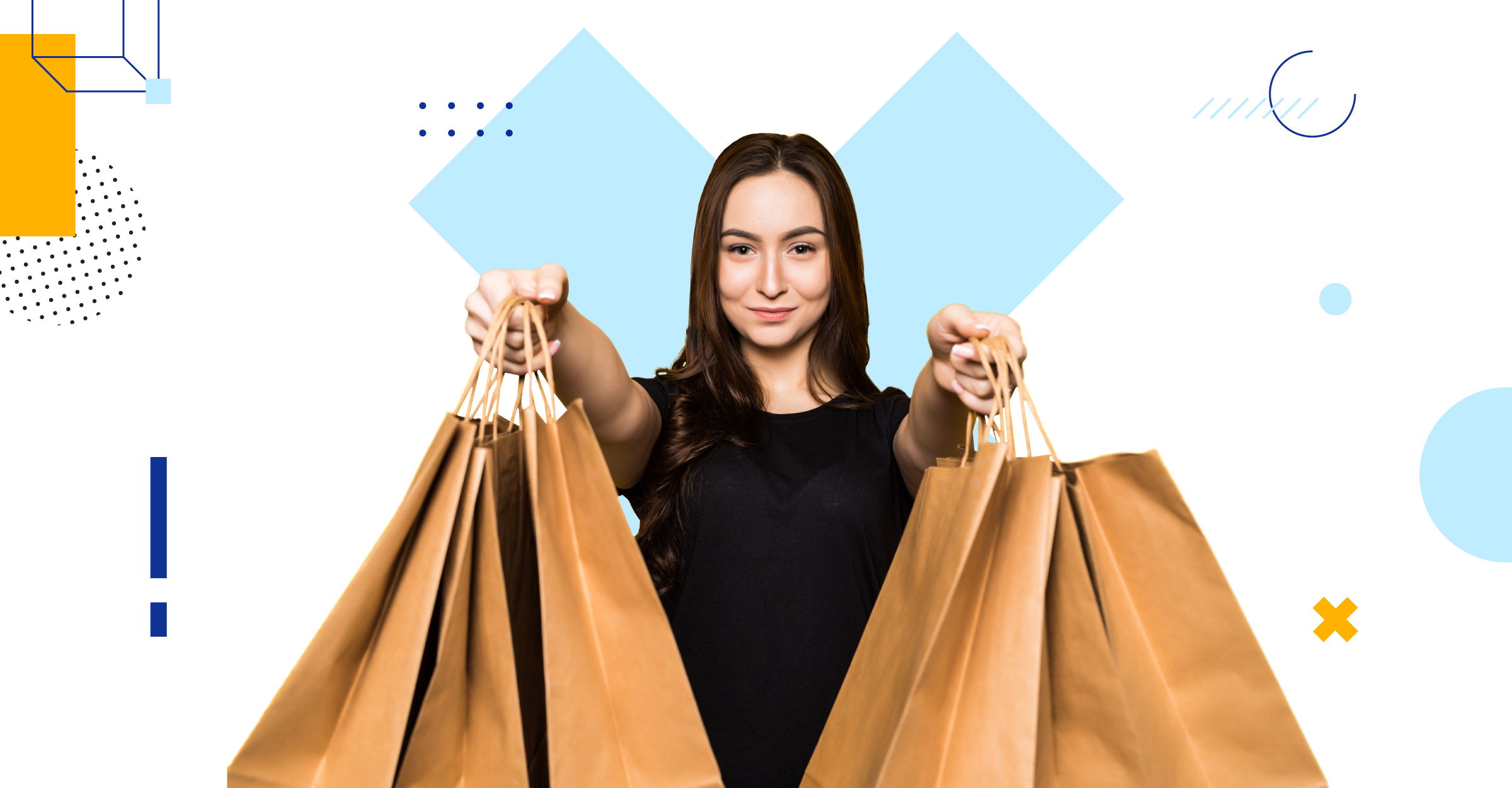 Over two months after entering the so-called "new normal", businesses have witnessed how this unfolding era has changed their customers fundamentally. Customers are thinking, living, and buying differently. It is indeed a trying time for businesses as customers are reconsidering products and businesses to buy from through a new lens. How should your business respond to this changing customer behavior?
Through our in-depth, data-backed research, we will be discussing what businesses should prepare for and how they can strategize to embrace these transformative times and sustain themselves in the long run.
Emerging from the pandemic situation, here are key changes in behavior to expect from your customers, that are most likely to endure even post-pandemic:
1. Shifting to online channels
According to a research by CX Index Survey in July 2020, 48% of customers agreed that their customer experience improved when businesses provide online order or delivery options during the pandemic.
As people still feel safer shopping for home, digital online commerce is witnessing a rise in customers. Businesses can make use of this by investing in online or digital channels, not only for shopping but also to enhance their online presence and maintain engaging communication to retain their loyal customers.
It is truly the time to create omnichannel marketing strategies, where your business' presence is strong in offline and various online channels. Using a reliable platform can help you stay connected with your customers, inform them of ongoing deals or promos in real-time, help you keep sales numbers strong, and customers loyal to your brand.
2. Prioritizing health
Health and safety has been a major motivation for customers when considering to buy products. Data from EY's survey in July 2020 found that 26% of customers would buy and use products when they trust the safety. 57% also said they have paid more attention to the health benefits an item can give them.
Thus, businesses should prioritize making customers feel that they can support their healthy lifestyle. Even if your business is not marketing health products, you can do this by ensuring your customers of the safety and hygiene of your products or services to keep their loyalty.
3. Being more mindful and price-conscious
It's no secret that the pandemic has hit the economy all over the world with a huge blow. In fact, aside from health, the economy is another major concern of people these days as they are worried about the pandemic's impact on the economy, and consequently their personal job security.
Thus, 30% of customers are striving to live within their financial means. Luxury items and entertainment take the back seat as daily necessities are prioritized, and people save up for items they truly need.
Therefore, it is essential that businesses highlight the value of what they offer to customers in order to stay competitive, assuring them that your products or services are truly needed. Show your customers that purchasing from you can help them save money.
4. Increasing interest towards local products
59% of customers stated that they intend to shop for more local products. Aside from being driven by the feeling of safety and familiarity of local facilities in their neighborhood, people also feel the social obligation to support local businesses.
Supporting local brands strengthens customers' local pride. It's actually no surprise since psychologically, people tend to search for a sense of belonging when placed in an uncertain and challenging situation such as this pandemic. Businesses can highlight their local provenance or engage in locally relevant ways to tap into this new perspective.
In this challenging era, what matters most for businesses is delivering to reach or even surpass new customer expectations that emerged due to the pandemic.
It's not so much about just continuing to do what worked in the past, but actively securing their customer base for the future. As the end of this pandemic is yet to be predicted, staying engaged with your customers and knowing their priorities and perspectives can help you secure stable sales and lock in loyalty.
We are eager to help businesses like yours get through these tough times and sustain your business for the long run with loyalty programs. Don't hesitate to contact us for further discussion!