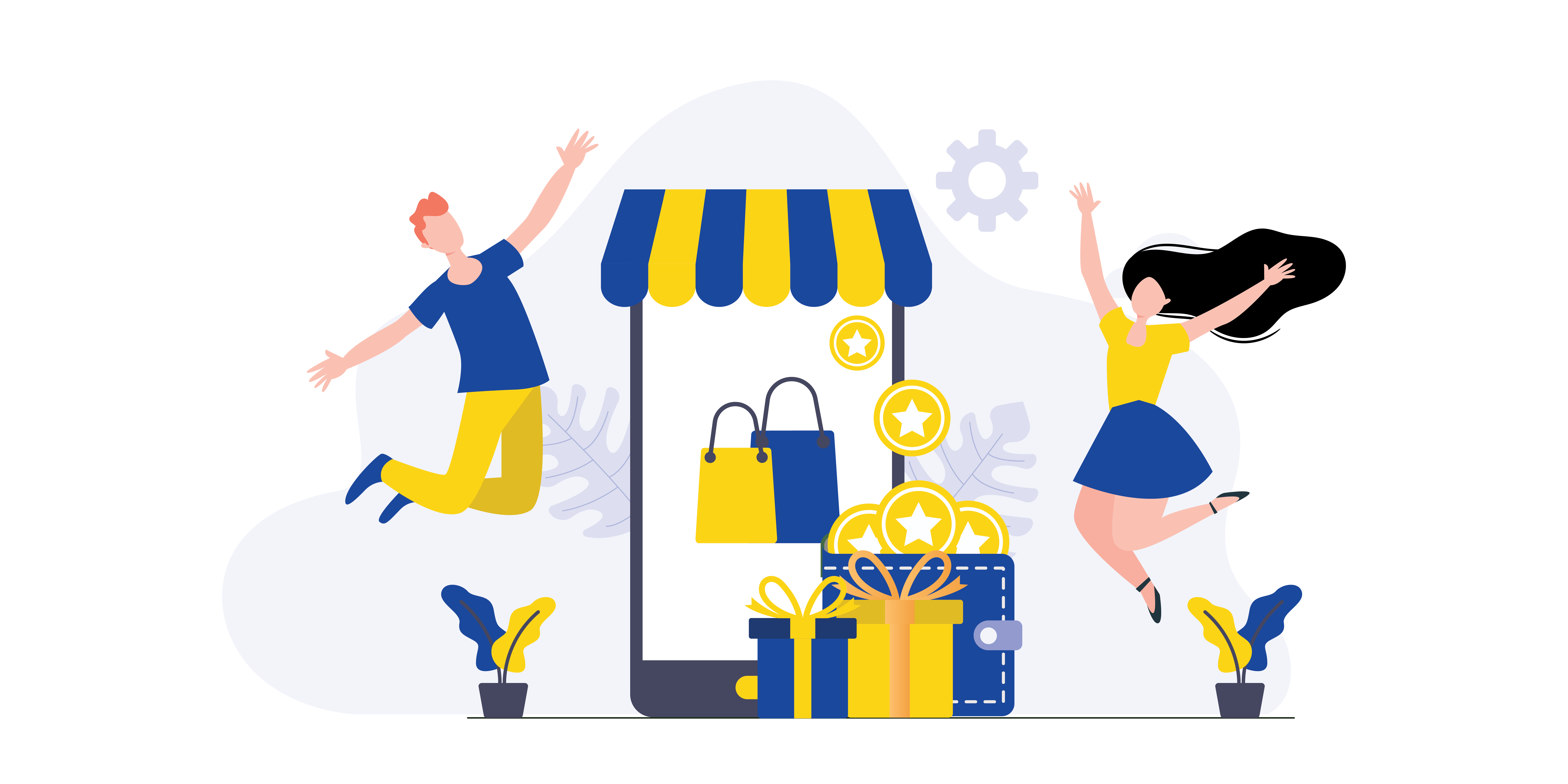 The Indonesian market for customer loyalty programs is growing, and so is the spread of customer loyalty apps. With everyone constantly finding ways to outdo each other in terms of the best customer loyalty programs, finding new customers becomes even harder than having to retain one. Here, we have listed down 5 loyalty platforms that have emerged victorious from the competitive scene and managed to make their presence known in the market.
Market Analysis
68% of millennials indicate that they need a loyalty program to keep buying a brand
New customer cost acquisition is 5 times more expensive than retention
54% of consumers do repeat business with a company that offers loyalty points
TOP 5 Customer Loyalty Platforms
1. TADA
A leading customer retention platform that has been proven to help businesses double their profit per customer. Trusted by hundreds of high growth companies, such as Citibank, Garuda Indonesia and Allianz.
They provide marketing solutions integrated with technology, such as their very own dashboard that includes marketing analytics, turning customer's feedback and purchase behavior into valuable insights for the business.
With solutions ranging from digital membership, digital rewards, subscription to referrals. TADA's USP (Unique Selling Point) is the provision of a branded corporate card to reward your employees, making TADA an industry leader when it comes to loyalty programs.
2. Member.ID
A loyalty and consulting technology firm that helps businesses retain customers. They were founded in 2014 by a team of collecting point geeks, since then Member.ID was born. Their mission is to change the loyalty landscape in Indonesia, they help their clients to design, build, operate and even offer trades of rewards between different brands.
3. InTouch
A software house that focuses on providing Loyalty System development or corporations. With their technical expertise, they provide end-to-end loyalty solutions. In-Touch helps you to build and develop your system while providing suitable platforms for your customer's needs. They also integrated a back-end reward engine that is capable of handling complex CRM and Marketing programs
4. Loyalto
Located in Barat, Jakarta, Indonesia. Loyalto is a loyalty platform that believes customer is king, and thus believes that this is the reason why businesses need a CRM solution that automates businesses core customer membership, customer service and marketing process. They provide online tools, trainings, 24/7 support and technical help for app development and many more.
5. Loyalty Hub
"You can't buy loyalty, but you can earn it." Their signature paw logo symbolizes unconditional loyalty. They believe in the power of loyalty, understanding the true value of customer insights and are tech-agnostic, believing in the strategy driving the solution not the other way around. They offer a variety of services such as designing the best-fit loyalty solution for your business, developing and assisting on program build and launch and deployment of the program.
Conclusion
Customer loyalty programs go way beyond just providing rewards for customers, it is a tool that aims to create a lasting bond between the customer and the brand.

Here at TADA, we provide just that, we integrate modern technology with traditional loyalty platforms and create a unique robust loyalty platform that will keep your customers coming back to you.

From digital memberships/rewards, referral incentives to real-time analytics from our very own dashboard. TADA puts the nail in the coffin for one time customers, and opens up a door that increases customer retention rate, and lead them to choose your brand over and over again.