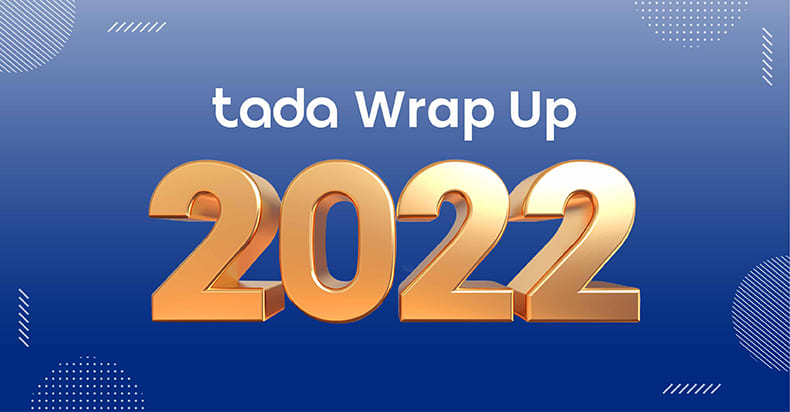 As 2022 comes to a close, we wanted to take a moment to look back at all that Tada has achieved over the past 12 months and celebrate the highlights!
We are very proud of everything our team has accomplished and are constantly inspired by our customers.
In 2022, we have had many memorable moments. Here are just a few of the highlights!
New logo and new key message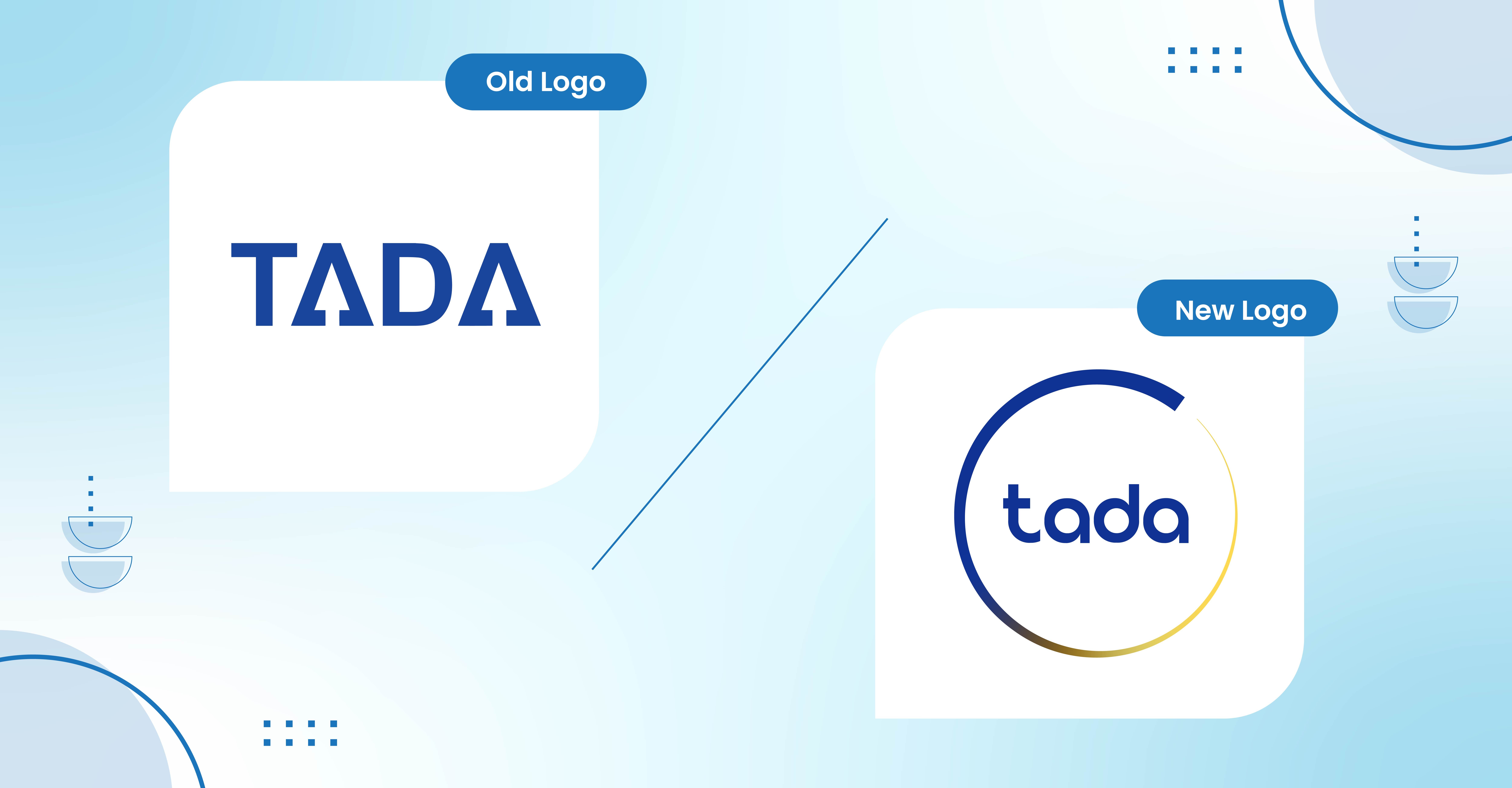 We've unveiled our brand new logo and website on February 2022, reflecting our commitment to helping brands achieve their goals through loyalty programs, customer retention, and employee engagement.
In addition to introducing a new visual design, we also made updates to our website and changed our key message. Now Tada offers game-changing solutions for loyalty & rewards program that can help businesses reach their goals.
Our new logo and website are a reflection of our company's culture of growth and are meant to inspire and elevate us as we continue to offer loyalty and retention solutions to our current and future clients. The logo change will not alter the nature or operations of the company or impact our existing relationships with clients and partners.
Check out the full announcement here.
Constantly getting high praise on G2 Reports 2022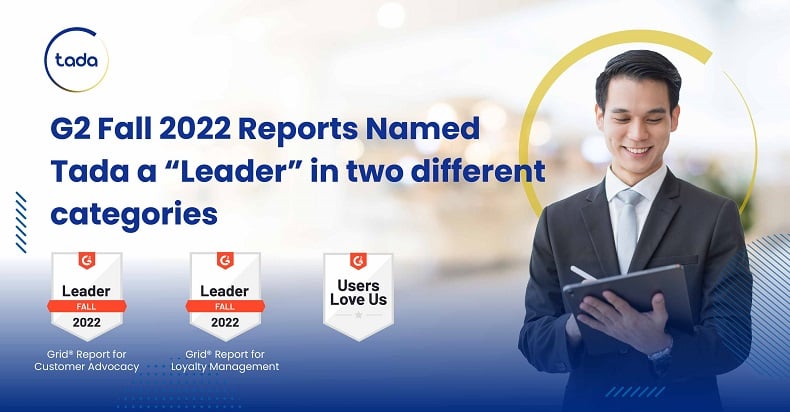 Our company has received a steady stream of high praise on G2 Reports for 2022; from Winter to Fall 2022. Thanks to our esteemed clients who take their time to review our services on G2's website.
In 2022 alone, Tada has consecutively named as Leader for Loyalty Management and Customer Advocacy category. Tada also continuously achieved badge 'Users Love Us' as we get high rating on the platform.
These recognitions are a testament to our hard work and are earned through the genuine reviews of our products and services by customers and clients. They reflect our recent performance as a platform and our dedication to offering the best loyalty and rewards programs. Our consistent performance on G2 shows our commitment to helping our customers succeed through effective customer retention and engagement programs.
Check out our recognition from G2 fall 2022 Report here.
We launched Tada Gifting!
On September 2022, we launched our newest product; Tada Gifting that enables companies and professionals to easily and effectively send various gifts to potential and existing customers, clients, channel partners, employees and other stakeholders in just a few clicks through a single dashboard.
This product has become great addition to our products to help businesses owners to achieve their goals through loyalty, rewards, incentive and gifting program.
Read the full coverage of Tada Gifting launch here
We won big at Asia-Pacific Loyalty & Engagement Awards 2022 & Marketing Excellence Awards Indonesia 2022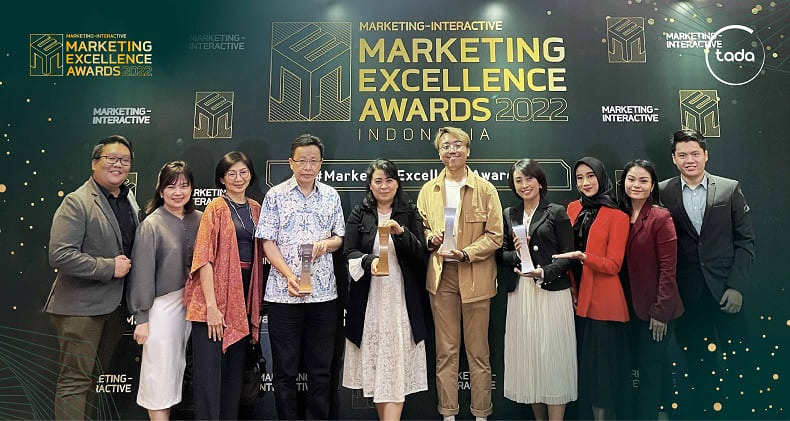 This year has been nothing short of extraordinary for us, as we have received a number of awards for our outstanding services and products; 5 awards at Asia-Pacific Loyalty & Engagement Awards 2022 and another 5 awards from Marketing Excellence Awards Indonesia 2022, including a Gold.
Tada were considered to have succeeded in launching innovative and effective loyalty & rewards programs which not only increase customer engagement and loyalty but drive up sales and enable the brands to sustain a steady business growth, even during the pandemic.
We are extremely proud of these achievements, which are a testament to the hard work and dedication of our team and trust from our esteemed clients. These awards also a motivation for Tada to continue strives in providing game-changing solutions that help brands achieve their business goals.
Read the full coverage of these achievements here and here.
10 years and going strong (plus new office location)
In 2022 we've reached a major milestone and we couldn't be more proud; it's our 10th anniversary!
As we celebrate our 10th anniversary, we're grateful to have such a dedicated team and exceptional clients. We couldn't have reached this milestone without your hard work and loyalty.
We're excited to see what the next decade brings and look forward to more awesome features and innovation to roll on in the near future.
Looking forward to 2023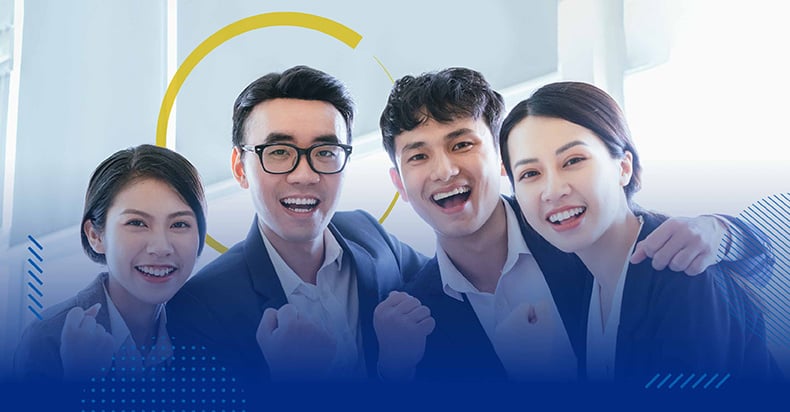 Overall, 2022 was a year of growth, innovation, and achievement for Tada. We are proud of all that we accomplished and are excited to see what the future holds.
Moving forward, Tada as one of the pioneers in the industry aims to be able to provide the most effective loyalty & rewards program for more brands across the region and help more brands and businesses to build customer loyalty through a scalable loyalty & rewards platform.
Request our demo now to find out more about how Tada can help your business with our game-changing solutions.