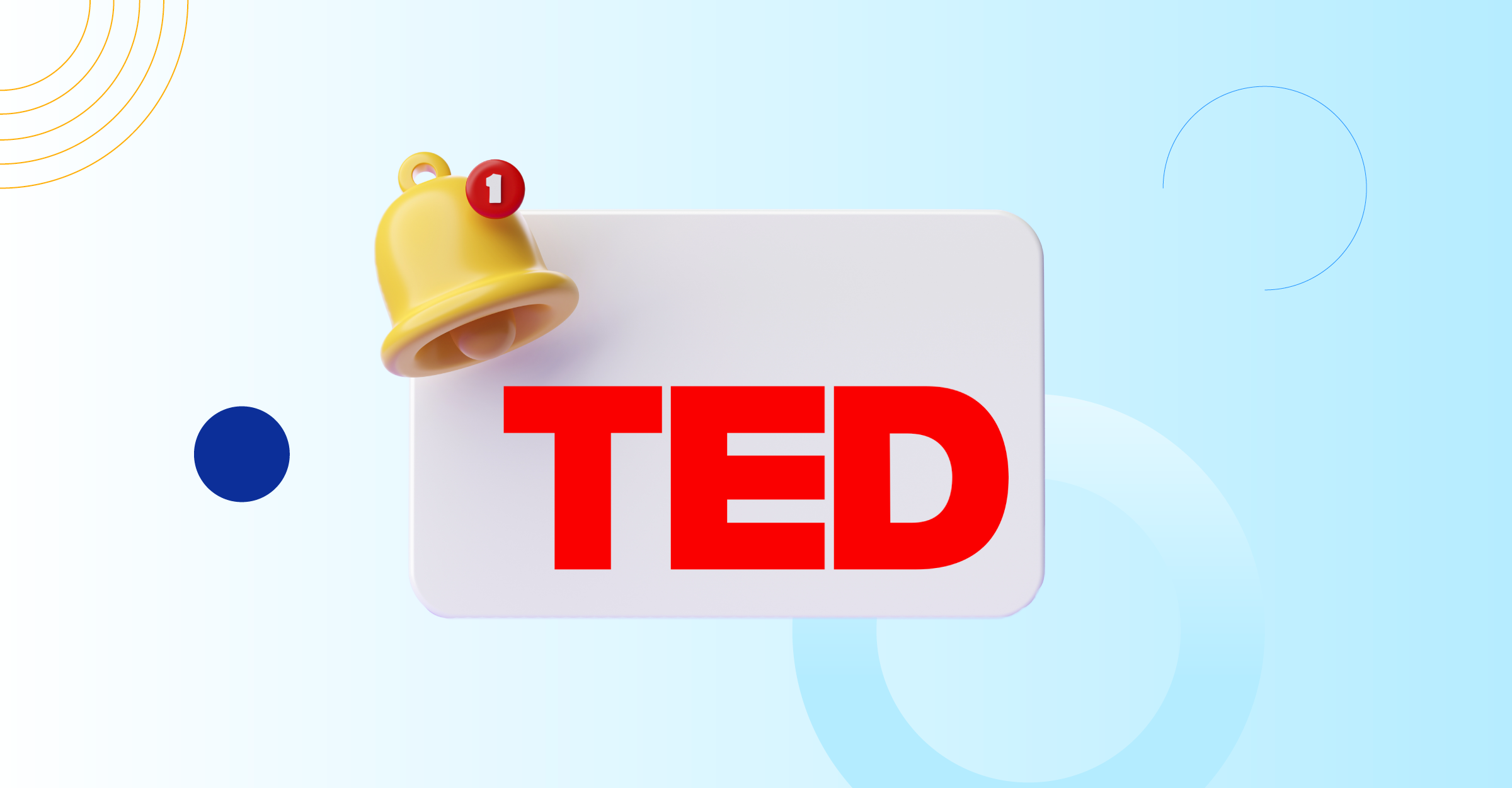 Founded in 1984, TED ("Technology, Entertainment, Design") initially gathered only a few hundred people at one annual conference in California. Today, TED is not just a private conference organizer; it is a global phenomenon with revenues of $45 million.
One of the most distinctive aspects of TED Talks is connecting viewers with exciting topics that they may not have explored before. In addition, the presenters of this event embraced various parties from inventors, influencers, military strategists, and more.
Moreover, each speaker has a professional understanding of several topics, making the presentation very informative, especially for viewers with specific interests and hobbies.
Containing approximately 12–18 minutes of expert insight and inspiration, TED Talks content is viewed to 3 billion times a year!
One of the most interesting TED Talks series is around customer service, customer experience and loyalty. Here's our rundown of some TED Talks that can inspire you to increase customer loyalty and retention for your own business.
1. Customer loyalty programs…why bother!
Speaker: Lance Walker
Duration: 8 minutes
"Naturally, someone will be loyal to something, be it loyal to friends, family, football team, and even to the country," Lance Walker opened the first interval of his presentation.
Lance Walker is CEO of Loyalty NZ, the company that runs New Zealand's largest and most successful coalition loyalty program, Fly Buys. In this 8-minute video, Lance explores how loyalty programs have become a common marketing strategy. Most businesses offer it in various forms, and New Zealand consumers are involved in some of these programs.
Loyalty programs can encourage repeat purchases and provide an effective way for companies to collect data about customers' spending habits.
Walker also predicts that shortly, loyalty programs will need to shift to mobile devices, provide incentives according to customer needs, provide real-time experiences, and become gamified.
But the essential thing, says Walker, is to make sure your customers love your product. It will encourage loyalty beyond just providing rewards.
2. What if customers become friends?
Speaker: Steven van Belleghem
Duration: 11 minutes
"People are potentially unfaithful to a brand, and some marketing experts suggest focusing on new clients. But you don't have to take that advice!" writer and consultant Steven van Belleghem delivered in his presentation at What If Customers Become Friends?
Steven Van Belleghem is one of the global experts in Customer Experience. He is the author of several international bestsellers, including 'The Conversation Manager,' 'When Digital Becomes Human,' 'Customers the Day after Tomorrow,' 'The Offer You Can't Refuse' and the technology thriller film Eternal.
During these 11 minutes, you will listen to his straightforward presentation on making good friends with your customers. His presentation focused on the idea that today's customers are instinctively distrustful and disloyal to brands.
He challenges this idea by asking, "How would you treat your best friend if she became a client?"
Van Belleghem said the secret to loyalty is running a business from the heart, helping people, and always doing the right thing. Eventually, your customers will come back again, just like a friend.
3. Transparent customer service
Speaker: Andy Porter
Duration: 12 minutes
"The old mantra that the customer is always right has finally died!" Interesting statement from Andy Porter in the 12-minute video TED Talks: Transparent Customer Service.
Andy has worked as a business consultant, manager, lecturer, and teacher for more than 30 years. He has traveled through 25 countries on five continents, with diverse experience, including working in retail, medical, manufacturing, and more.
Andy Porter discusses the role of customer feedback in developing more substantial customer service. He breaks the complex process into three steps: gathering, sharing and consulting.
One of the best parts of this twelve-minute video is when Andy explains the sales mantra "the customer is always right" and how it often leads to mishandling negative customer feedback.
4. A search for loyalty
Speaker: Dr. John Story
Duration: 17 minutes
"Even a customer who likes a brand that has received the best service, and intends to stay loyal, can be 'seduced' and lured by competitors." Dr. John Story conveys an actual reality in his presentation entitled A Search for Loyalty in TEDXTAMU.
Dr. John Story is an associate professor at the University of St. Thomas. His research areas relate to customer brands, valuation, and marketing strategy.
In 17 minutes, he explores why customers make repeat purchases and what companies do to encourage customers to stay loyal.
The key to stopping customers from being lured in by a competitor's "nuisance" is to build a strong relationship with them. Dr. John Story also said that companies must exceed the standard level of good customer service to retain customers. Provide exceptional and differentiated service to build a bond of trust that will keep customers happy and genuinely loyal.
5. What consumers want
Speaker: Joseph Pine
Duration: 14 minutes
Customers want to feel what they're buying is genuine, but Joseph Pine's "Mass Customization" was done in TED Talks 18 years ago, but it still feels relevant today.
Joseph Pine is a veteran writer and consultant to entrepreneurs and executives. Her books and workshops help businesses discover what modern consumers want: an authentic experience.
In his presentation, he said that selling authenticity is difficult because "authenticity" doesn't exist. To him, the idea of ​​authenticity was false.
Joseph explained that what customers are looking for today are not commodities, goods, or services but experiences. And according to a recent Oracle report, One Size Doesn't Fit All, 40% of customers of a specific age group are willing to pay as much as 20% more for a different experience.
Indeed, 79% of Gen Z enjoy sharing memorable brand experiences with friends, family, and colleagues.
It shows how optimizing the experience is key to providing the service people want to receive. Authenticity is the answer!
6. Creating guest "evangelists" through customer service
Speaker: Tom Costello
Duration: 14 minutes
"You can motivate customers to promote your brand without knowing they are already doing it!" Tom Costello presented the idea in the TED Talks entitled "Creating Guest Evangelists Through Customer Service.
Tom Costello is an expert in the hospitality industry. The first thing that stands out in his presentation is that he is a customer service person who understands customers well.
The idea he is trying to convey is to turn customers into evangelicals. According to him, businesses can motivate customers to promote a brand without realizing they are already doing it.
He believes every individual is a fanatical supporter of some brand. For a company, free marketing has a much higher conversion rate because people are more likely to make purchases on recommendations from friends or family members served through ads.
Tom explains how brands can meet customer expectations on many levels. From the most basic, when a company delivers what its customers expect, to when a business goes a step further and provides a needed but unexpected service.
The Takeaways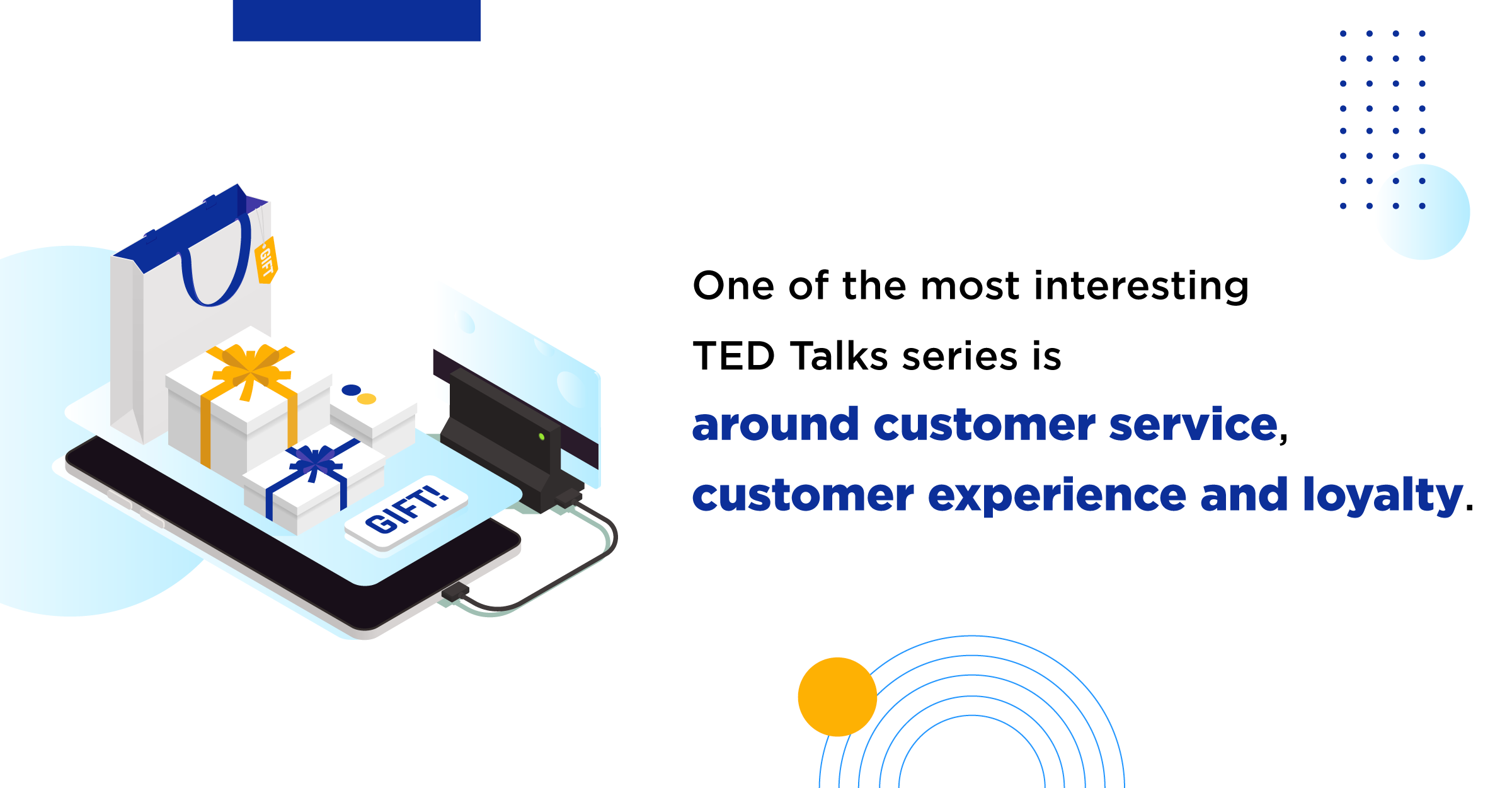 TED Talks have become a phenomenon. In a relatively short time, viewers are provided with information about interesting topics, primarily based on the speaker's research.
TED itself presents science in an engaging and 100% credible way. Scientific claims by their speakers must be based on data that has passed scrutiny by experts in the field.
Speakers must be transparent about the basis of any factual allegations and the scientific evidence for those claims. For this reason, the videos presented by TED can be a source of applicable knowledge, especially for those of you who are interested in increasing knowledge about loyalty and retention in attractive and short video packaging. Happy watching!