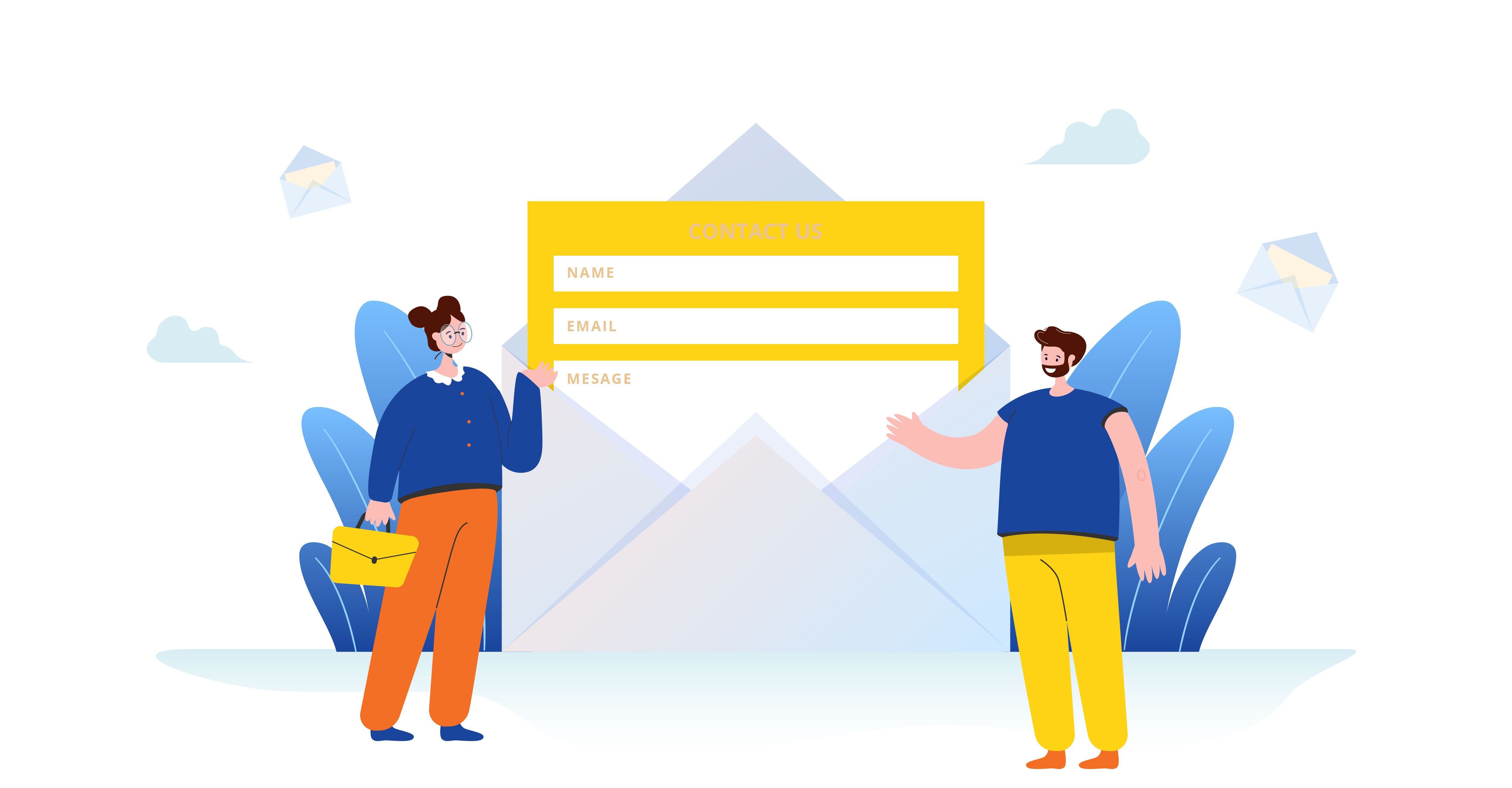 The B2B industry is different from that of the B2C, where more widely known marketing methods are used to reach regular customers. In B2B businesses, the customers are organizations or companies. Thus, effective marketing methods are needed for B2B businesses to run smoothly.
What kind of marketing strategy and method is best for B2B businesses? Let's discuss it further!
B2B Marketing Strategy
The B2B marketing strategy is all the efforts taken by a business to promote and sell its products and services to other businesses. Here are some of the most popular B2B marketing strategies:
1. Email marketing
According to Content Marketing Institute, 81% of B2B businesses agree that email marketing is their most commonly used marketing strategy. Email marketing is a great method to share information and facts that may attract potential customers to your business.
2. Digital marketing
The next marketing method is digital marketing. In this digital era, B2B businesses need to establish a strong digital presence, whether it's through the use of ads, SEO, website, and social media. Digital marketing helps B2B businesses get discovered by a wider market more easily.
Aside from these two marketing methods, there is another highly effective but often neglected form of marketing, WoM marketing. Let's learn more about WoM marketing and how you can apply it as your B2B marketing method!
3. WoM marketing
WoM or word-of-mouth marketing is a marketing method that relies on positive recommendations and reviews spread from customer to customer. Compared to other marketing methods, WoM is more effective and requires less cost.
Reuters Events found that 91% of B2B customers agree their purchasing decision is influenced by WoM marketing. This makes sense because positive recommendations from someone we know have much higher credibility compared to other marketing methods.
Unfortunately, only a few B2B businesses have applied WoM marketing as their marketing strategy. Here are some tips on how you can start doing WoM marketing.
Ask for customer testimonials

Customer testimonials are important to build your B2B business credibility. If a business has a positive experience with you, all you need to do is ask for their testimonial. Then, from what they share, you can create materials to display on your presentations, website, and brochures to be read by your prospects.

Create a referral program

Next, you can strengthen your WoM marketing by creating a referral program. Every customer loves getting special offers and rewards which benefit their business. Give attractive rewards as part of your referral program to incentivize them into recommending your business to other businesses! A study by

Influitive

discovered that B2B businesses that use a referral program experience 70% higher conversion rate and 69% faster sales closing time.

Establish a strong relationship

Always prioritize forming strong relationships with your customers to show that they are more than a part of your buying and selling pattern. These days, social media can help B2B businesses to stay engaged with their customers and potential customers.

Share testimonials and helpful tips on your social media platforms. You can also reach customers wherever they are by using email, SMS, or push notification so that they keep your business at the top of their minds.
FAQs on B2B Marketing
Aside from these marketing methods, you might still have other marketing questions. We have curated a list of FAQs on B2B business marketing methods to help you out!
1. What should I prepare to start a B2B marketing strategy?
First, you need a clear business and sales goal. You also need to understand the needs and behaviors of your target market. Ensure that your products and services are ready to fulfill and solve those pain points. Once these things are prepared, you can go on to form your marketing strategy.
2. How do I ask for customer testimonials?
There are many ways you can do this. The simplest one is to ask when you meet them, but make sure you have their consent to use what they say as testimonials to be shared on other platforms. You can also reach them through email or other communication channels by giving them a customer satisfaction survey for them to leave their feedback.
3. Who should I ask to do WoM marketing?
Get to know your most promising customers. By having enough data about them, you can identify which of your customers have the most influence in their community or organization. This usually goes to the leaders in an organization, who have a stronger social influence. These types of customers will be a great help for you to do WoM marketing because they have a wider social circle and higher credibility.
At a glance, the marketing approach for B2B businesses may be different from B2C businesses, but basically, what's most important is to know who your audience and customers are, as well as building authentic credibility and stay engaged with them.
Do you have other marketing questions, especially for the B2B industry? Do not hesitate to contact us if you are still unsure which marketing method works best for your B2B business and we'll be happy to help. Contact us and start your journey with us today!